Trekking
If you do not prefer to do that you are up for conquering the snowcapped giant Himalayan Mountains, then trekking is the kind of adventure, you should go for it. Different trekking routes is in around the country, Nepal which makes you feel close to the nature and see exotic animals, birds, plants, rivers, valleys, cultures, monuments and landmarks.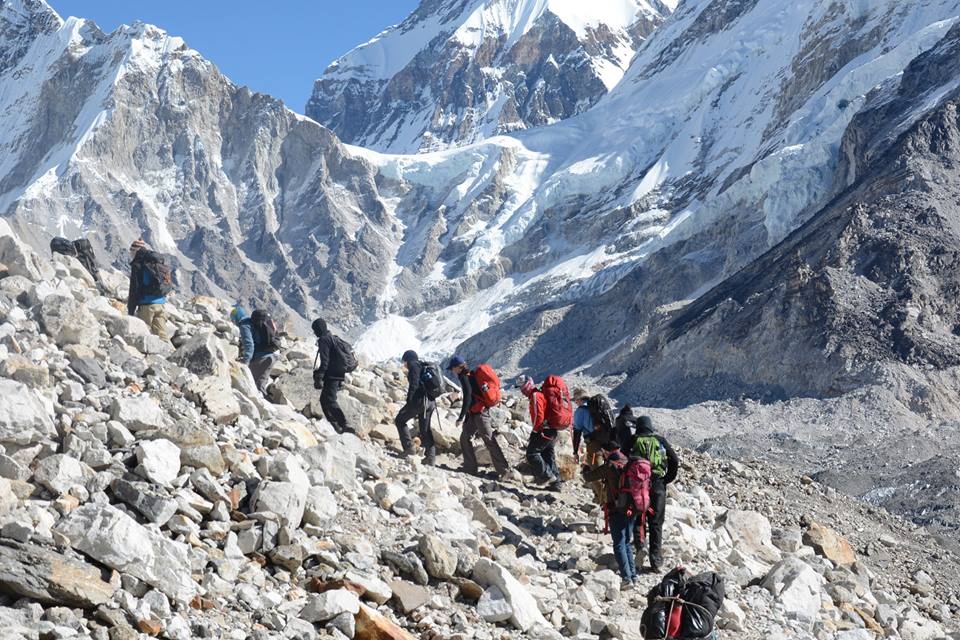 Happy Hari Trek & Expedition Pvt. Ltd. has skilled employs and professional contacts who are dedicated to arrange and lead you to make life lasting memories out of them. Here is a list of the most popular routes throughout the nation where the agency can facilitate your trek.
Mountain Flight
Nepal is a home to many attractive peaks that captivates the onlooker's soul just at a glance. Many people have dream of Mountain flight which make fulfil your dream of observing the great Himalayas from camera range come true.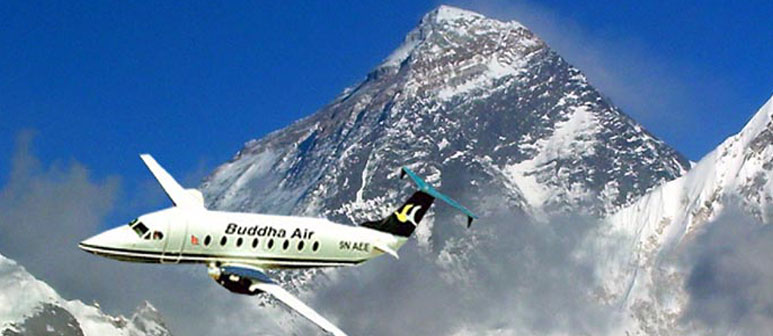 The flight will take you up close to the beautiful, thrilling, surprising, breathtaking Himalayas. Generally, flights take place mostly in the morning and the month autumn or spring. The flights are carried out either from the capital city, Kathmandu or Pokhara. Only a handful of airlines will take you on a mountain flight to the Everest.
Happy Hari Trek & Expedition is committed to reach you to various kinds of mountain flights. All the budget are depending upon your choice and schedule. If you are interested Happy Hari Trek & Expedition is there for you to give you life-lasting memories.
Jungle safari
Nepal is coverted with green and have many national park where you can do different activities such as; bird watching, jungle safari, elephant safari, and so on . Among them, jungle safari is one of the popular activities for visiters.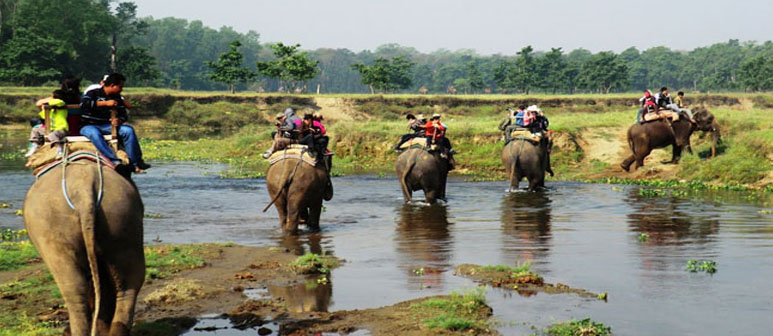 Jungle Safari start with early in the morning or evening and it is through open zip as well as elephant ride, it's depend upon your choice.During your visit of thick and green jungle, there you can see many wildlife animals as well as colourful birds which makes you fell good and real life experience.
If you are thinking about safty Happy Hari Trek & Expedition's experience guide will be with you, therefore you should worry. From start to End you will get expert guide which can assist you too ho to do it safely.

Rafting
Nepal is recognized as one of the best destination for people who like to rafting in the river. There are tens of rivers in Nepal such as; Trishuli River, Bhotekoshi River, Seti River, Mahakali River, and so on. Similarly, journey through the rivers is often accompanied by the spectacular view of the mountains in the backdrop.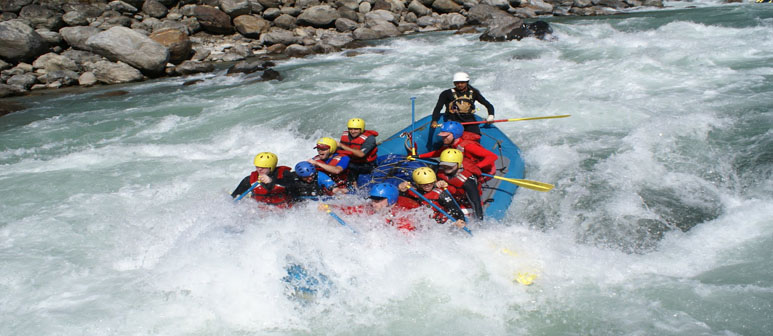 During the winter, chiefly between December and February, the water levels in the rivers are low and despite the cold, they are best suited for rafting.However, some people do prefer to raft during the months of March and early April also.
Happy Hari Trekking & Expedition provides many such offers for rafting in reasonable prices. We are linked to several professionals in water adventure who are trained to ensure quality and security in rafting adventures.
Family holiday
During your family tour in Nepal, you will see beautiful lakes and springs, brightly colored and cultural villages, and experience white water river rafting activities and Jungle safari for wildlife attractions around Chitwan National Park. Do some bird-watching and admire native plants and wild animals including the very rare to see one horned rhino. The experience you will get is really unique!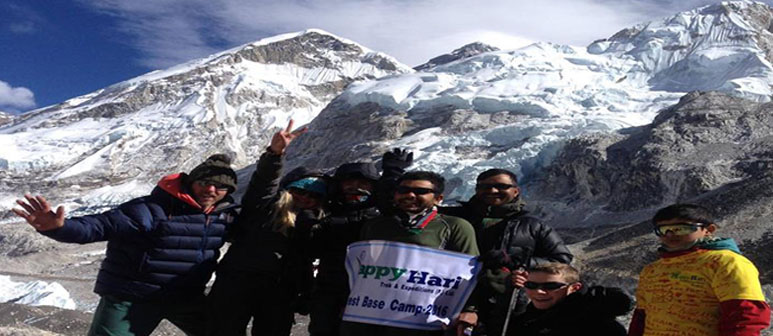 Tour starts with a sightseeing and a cultural tour around the Kathmandu valley. Travelling with our lovely family is life time achievement and this memory will keep remain eachother. Happy Hari Trek & Expedition offering you best family package with joyful, experience guide.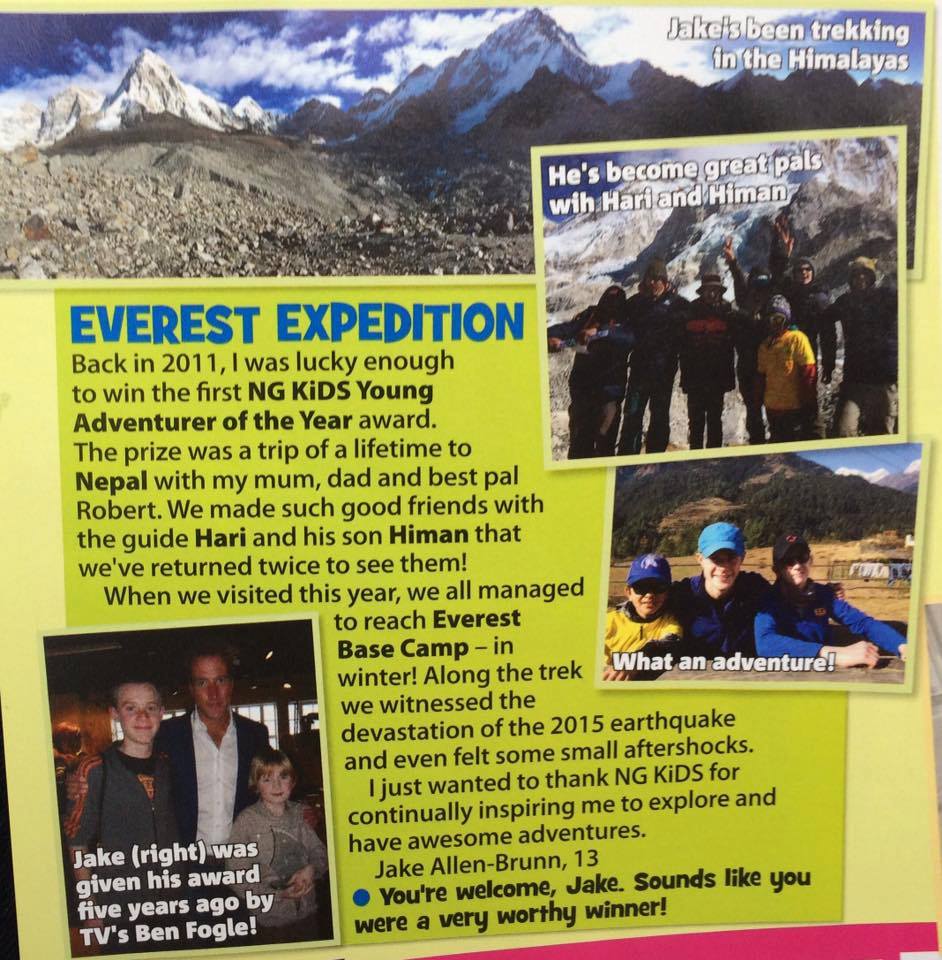 The Nepal family tour Package will be an experience long remembered by the whole family!
Also, we are providing you a very good services such as; family environment, playing different games, tours, activities which make your life time memory.
Rock climbing
Rock climbing is an another activity of climbing up of giant natural rock. In Nepal, you can do rock climbing in different place such as; Nagarjun Forest Reserve, Hattiban, Nagarkot, Bimal Nagar (Bandipur) and Namche Bazzar.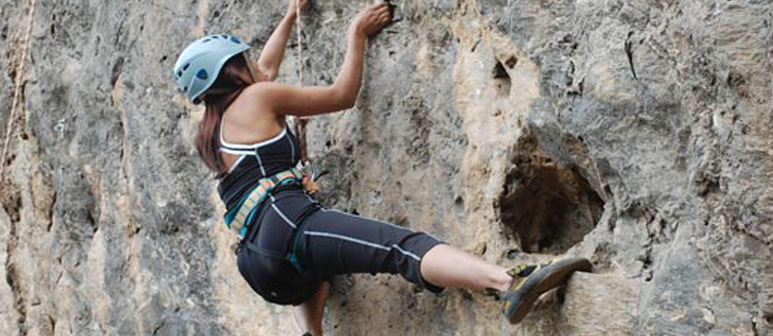 Happy Hari Trekking & Expedition will provide you professional guide who make arrangements to reach you top of the rock with safety. Rock climbing is not easy task as you see therefore you must be careful while selecting the sites.
Inside the Kathmandu Valley, rock climbing experiences are located in periphery of Nagarjun Forest Reserve and Shivapuri National Park. However, Happy Hari Trekking & Expedition welcoming you to bring together the fun of rock climbing with sight-seeing.
Paragliding
Paragliding is a spectacular form of adventure for adrenaline junkies who like to live in the edge. Pokhara is the best recognized for paragliding at a commercial level. There are several sites in Pokhara but the one beginning from Sarangkot is best recommended, and it is famous for an outstanding view of nearby hills, lakes, fields, cities most importantly the snow capped Annapurna mountain range.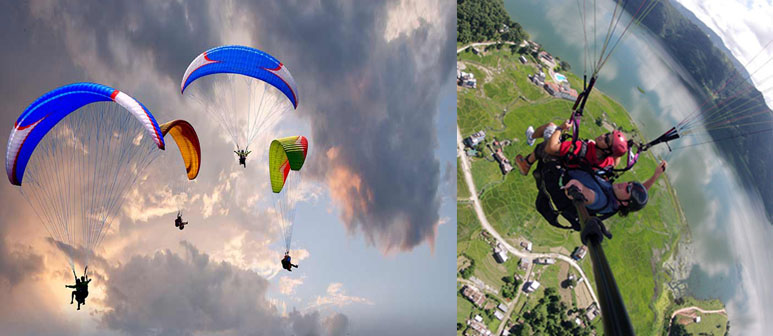 The best months for paragliding is months November to February. But if you visit Nepal during November or December, then you're in for a treat for your paragliding experience will be adorned by the unparalleled view of Mt. Machhapuchchhre (Mt. Fistail).
Happy Hari Trekking & Expedition committed to bring excellence in every aspect of your travel and for sure you will ge happy face while you are returing.


Bungee jumping
Nepal is rich in deep gorges where bungee jumping can be safely practiced. In Nepal you can find 2 bungee one is the second highest in the world and another is articifical which is lies in Pokhara. It takes you almost 3 thour away in a bus drive.
It consists of a Swiss designed bridgethat is 160 meters above Tamakoshi river which was privately designed specifically for the purpose.The jump system is designed by New Zealand'sleading consultants, and is carried out in supervision of professionals.
Happy Hari Trekking & Expedition providing you the package of bungee jumping in a reasonable price. We are linked to the professionals in the field who can guarantee you a thrilling jump without compromising your safety.
Cable Car
Cable Car is available in Kurintar town of Chitwan district to Manakamana of Gorkha district. A gateway to Manakamana Temple, its original purpose was to promote religious tourism, but towards the later days, it is flooded by all sorts of people. You can enjoy the cable car ride after a 3 hour trip out of the valley.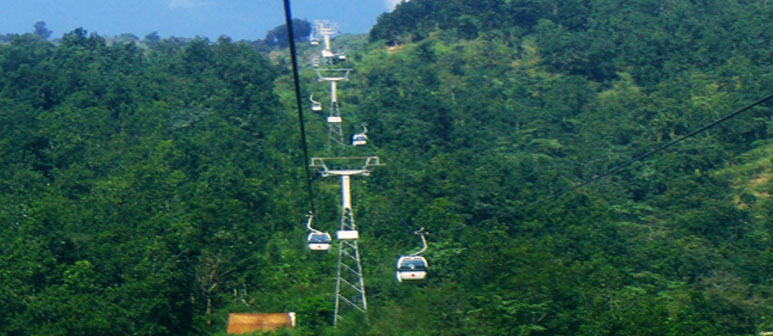 In addition, you can see the beautiful scenery of Trishuli river as well as green hill and some typical house. After you reach Manakamana Temple you will get the people are worshiping with god for to fulfil their wish. Similarly, from the top of hill you can green view in different angle.
Happy Hari Trekking & Expedition will provide you a professional guide. And for sure you will get happy face while you are returing.
Luxurious tour
There are many interesting places in Nepal where you can spend your holidays on comfortable way. Nepal popularly known for mountainous country, so it has great diversity of land which made each places popular with its own unique different features.

We are able to show you all historic towns, mountains, wild lives at once. You can involve in different activities in different places. Such as there are many temples, monasteries and old palaces in Kathmandu which will help you to know little bit about Nepal and Nepali culture. Pokhara can describe in many ways-the beauties of Pokhara can attract all the People.
So, it called holiday paradise of Nepal, Jeweel of the mountain, place for adventure activities. Obviously, The Lakes, Waterfall, mountain views made the Pokhara more beautiful and made the place attractive for adventure activities too. Chitwan is the lowland area, so, this place is paradise for birds and wild lives. Elephant saphari or Jeep saphari is quite common to see wild lives. Asian one horn rhino (there are many others) is the great attraction of the Chitwan National park.
Hiking
Hiking mean walking for shorter and longer in on a vigorous trails (footpaths). It is a popular activity with numeroushiking organizations worldwide, and studies suggest that all forms of walking have health benefitsIn Nepal, there are various placce for hiking. Even hou can go for hike in inside the Kathmandu valley.

We are offering you Hiking in different place such as; Shivapuri National park, Chisa pani, Chitlang, and many more.
Happy Hari Trek & Expedition will provide you experience guide who make you feel adventerious during your hike.
City Tour
Kathmandu is the capital city of Nepal. It is popular with historic, holistic, and sightseeing tour. Kathmandu valley is the hub of Political, commercial and cultural. On the other hand, kathmandu city has the pilgrimage places for both Hindus and Buddhists.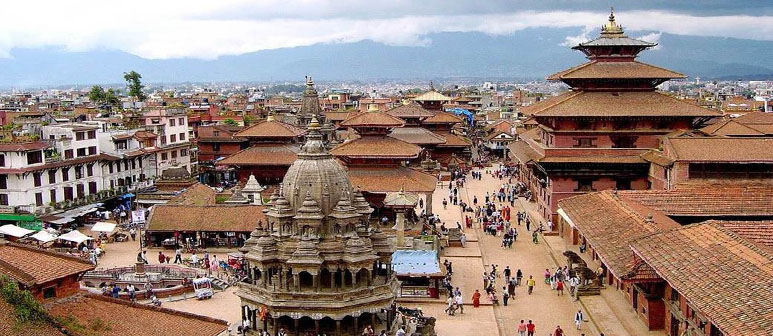 There are most there famous place such as; Kathmandu, Patan and Bhaktpur. Similarly, you can find graceful temple all around the valley like; elegant palaces, brick paved courtyards and giant streets. Monkey temple (swyombhu) and Pashupatinath.Valley is not only famous with cultural heritage and different temples, it is because green mountains surround the valley as well as can view the snowcapped peaks from high place.
Happy Hari Trek and Expeditions is in Nepal and really appreciate to help your holiday more joyful and memorable. This trekking agency will provide you expert tour guide as per your interest language.
Cultural tour
Nepal is culturally and traditionally rich. Each part of Nepal is covered with different culture. During your visit you can explore and enjoy together a uniqueness of the country. It is combined with guided sightseeing and, Wildlife safari, Birth Place of Lord Buddha and short excursion.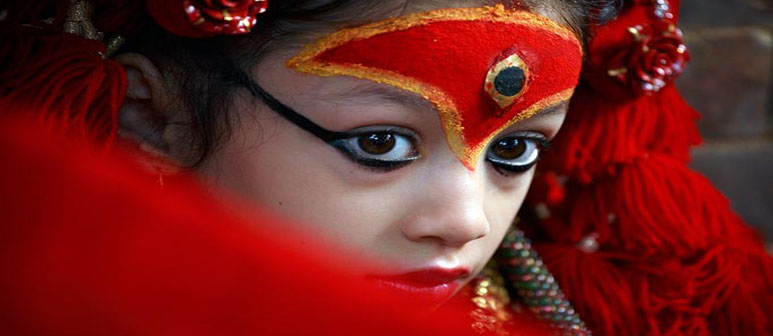 Tradition, religion, belief, language, social organization and people are the important aspects of culture in Nepal. Eighty-six percent of Nepalis follow Hinduism; while eight percent follow Buddhism and three percent follow Islam. We find different ethnic group, different religion and culture with different races which are further divided into different castes which is most observable during the holiday tour in Nepal.
Both of these religions celebrate many festivals of religious significance with amazing enthusiasm - thus Nepal is known as a non-stop festival country and a living cultural museum of the world. Happy Hari Trek & Expedition provide you experience guide which shows you memorials reflect richness of Nepalese culture.
Helicopter Tour
Helicopter tour is very exciting activities and the best way to explore the Himalayan kingdom of Nepal. We offer a varietyof Helicopter tour programs which is suitable for all interested for different proposes.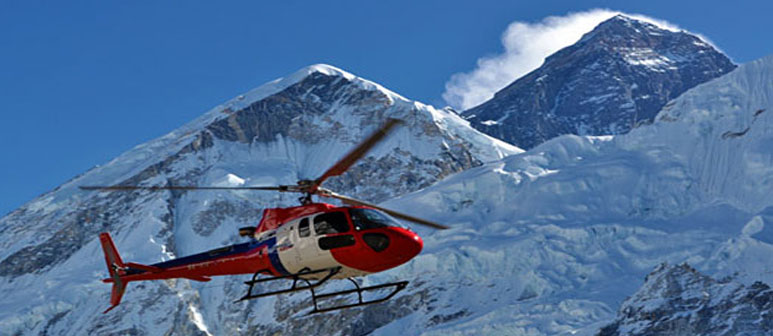 This is the most alternative way who has limited time, want tour with families to get close to the glistering mountains, awesome vistas of snow-capped peaks, quaint village settlements and panoramic landscapes. Taking a helicopter tour over the Himalayas is a truly adventure filled with awe-inspiring sceneries and glistering peaks. In the same way, your Heli documentary can easily attract your viewers.
Hapy Hari Trek & Expedition operate the special helicopter tour to all over Nepal including Everest Area, Annapurna Aera, Langtang Area, Dolpa, and Mustang Area, Pilgrim area and others area. If you want this exciting tour, just remember us we are here for you to provide good service with happy face while you are returning.
Peak climbing
Peak climbing is the great opportunity of adventure peak climbing in Nepal. Peak climbing activities is above 6000 meters height Mountains.There are many Himalayas in Nepal, which may give you unexpected experience.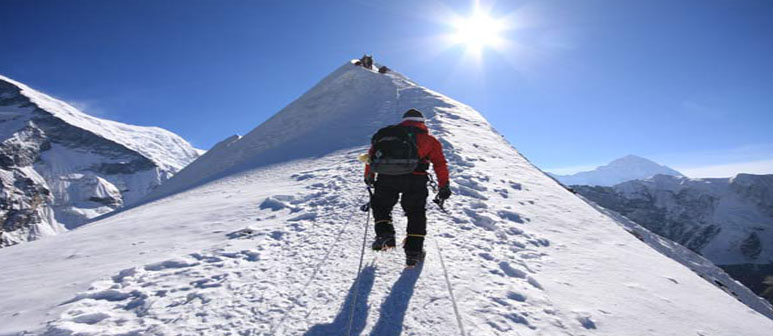 Happy Hari Trek & Expedition providing you safety peak climbing with trustable accessories and experience trekkers. Our focus is your achievement in the world of mountain climbing. There is no doubt that peak climbing will give you best memories in your life.
In addition, your participation on this climbing will help you to test your inner strength and boosts your self-confidence. If you are willing to do this activity, makes sure that you are well prepared to safely and successfully scale the summit of your chosen mountain...